John Fertig: Learning to Lead in the Online Master of Forest Biomaterials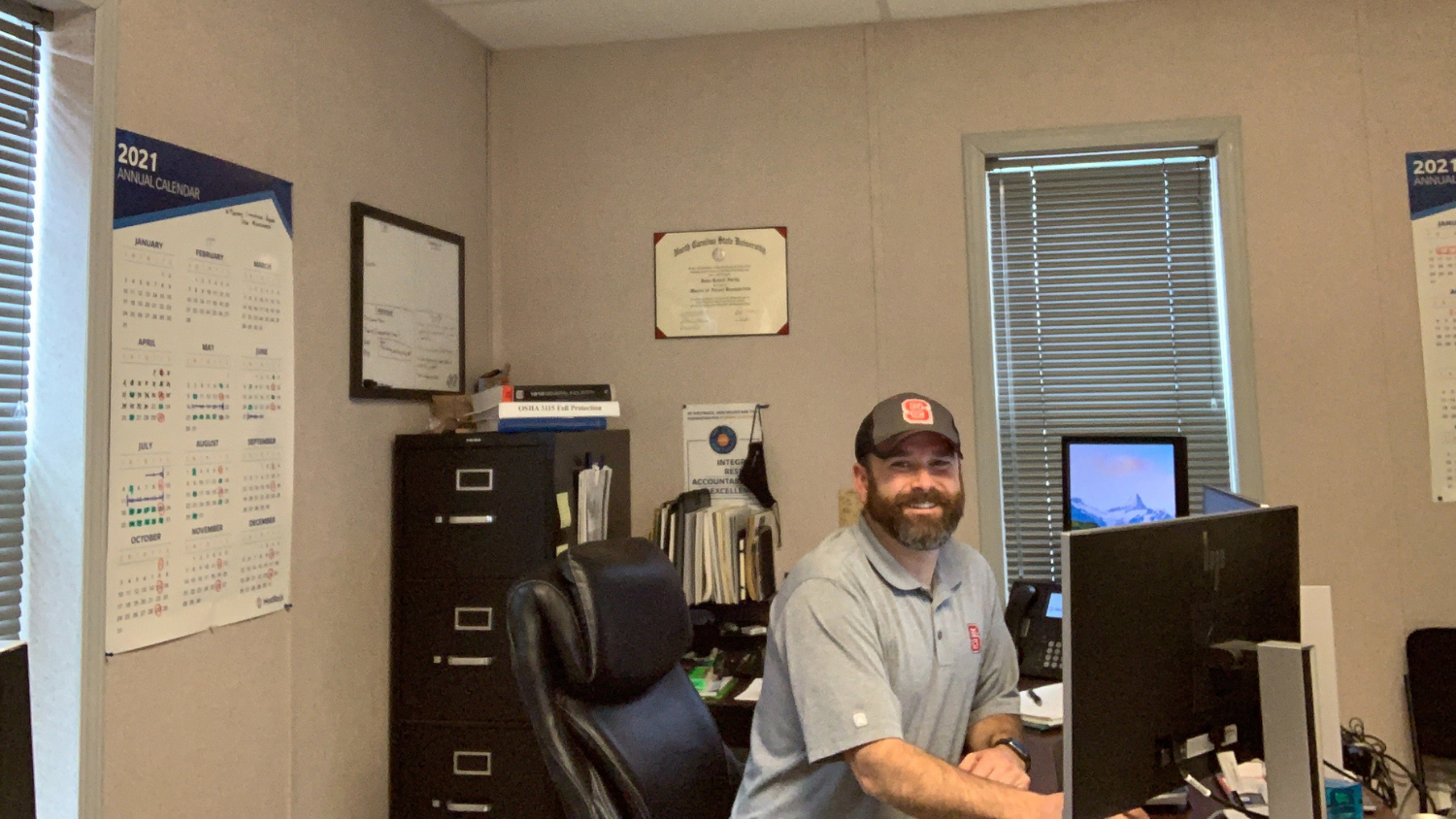 Thirteen years ago, long-time educator John Fertig decided to make a career change. He accepted a position at one of the largest bleached board mills in the world in Covington, Virginia, where massive amounts of specialty paper products are produced. 
As a training professional, he soon decided that he wanted to gain a more detailed understanding of the entire paper manufacturing process, not just one specific area. With a stellar reputation, NC State's online Master of Forest Biomaterials would give him this important context in engineering, manufacturing, processing, packaging and more. 
"There are employees here that work in the woodyard, for example, that have never seen a roll of paper come off one of the machines. The Forest Biomaterials program at NC State provided me that opportunity. NC State's program is well known and respected in the industry and offers flexible, diverse course offerings that allowed me to customize my course of study," he says.
Students in the online program often maintain their current jobs while pursuing their degrees, and Fertig says this experience was incredibly positive. He took a mix of wood and paper science and engineering courses related to his work experience.
"Normally, a degree comes first and then the job. We've all heard about or taken courses that we never use in the real world. In this program, the work experience came first, then the degree. Each course I took directly applied to some aspect of my work. It made the courses more interesting and useful."
To maintain a balance between his courses, his work and his personal life, Fertig planned ahead, keeping a close eye on his course syllabi, work assignments and family activities. He then made a schedule of these dates and did his best to stick to it.
In addition to the specialized industry knowledge he gained in the online program, Fertig also picked up digital skills that would prove useful during 2020's shift to remote work. 
"Creating online presentations and the overall remote nature of the program has coincidentally been very beneficial to me during the recent pandemic. In-person meetings have all but stopped, and we have moved to utilizing Microsoft Teams, Zoom and Skype. This was an easy adjustment for me, largely because of my experience in the Forest Biomaterials program."
NC State faculty served as critical support systems for Fertig throughout his studies –– particularly Professors Sunkyu Park and Martin Hubbe. 
"The professors were very accessible, the courses interesting and applicable to my position, and my advisor, Dr. Hubbe, was a great person to work with and made sure I had the classes I needed." 
Since earning his degree, Fertig feels much more effective at work and has accepted additional responsibilities. 
"When onboarding new hires and co-ops or giving a mill tour, I am now able to explain in detail our operations from back end to front end. I better understand our processes, so when creating training materials or operating procedures, I am creating something that is more useful and valuable to the end-user."
The program also prepared him to help ensure a safe working environment. 
"When qualifying contractors and contracting companies to do work at our location, I am more aware of risks they may encounter by working in different areas. And because of an Occupational Safety Engineering course, I am able to assist our safety department in being compliant with OSHA and training courses required by area and risks encountered."
His advice to others considering continuing their education? "Don't second guess yourself –– just do it." 
"If you can manage your time, you can be successful. Even though the program is distance-based, overall I felt like I was physically present in each class I took. Discussion with other students and professors both during and outside of class made me feel like I was simply living off campus."
When it came time for Fertig to graduate in 2015, he traveled from Virginia to NC State's campus to make a memory that will last a lifetime. 
"Walking across the stage at the McKimmon Center and the graduation ceremony at PNC Arena is one of the proudest moments of my life."