Online Graduate Found a New Career in a Familiar Place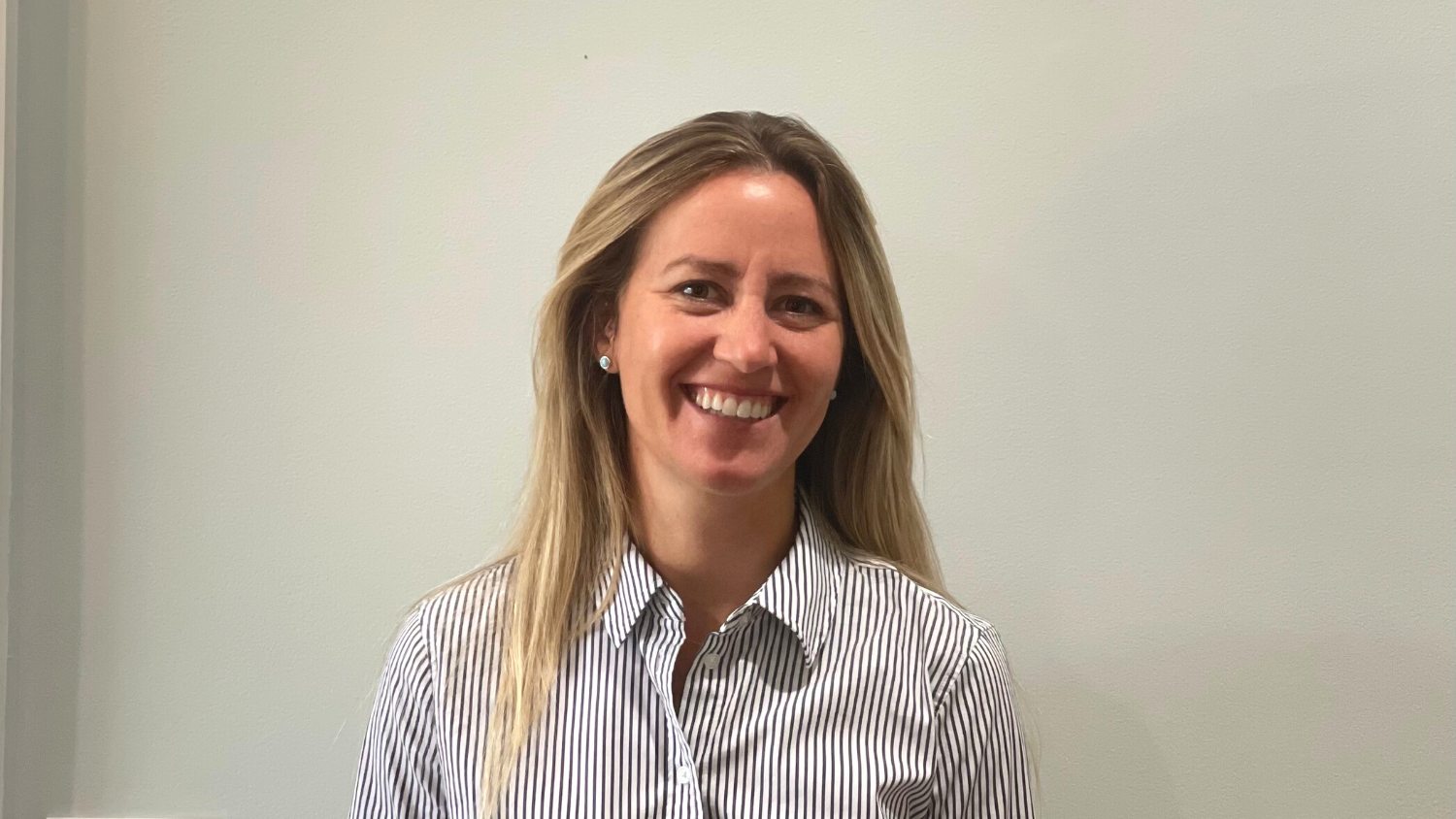 If you ask Kelsey Piper how she started her career in data, you may not expect the answer to be with a graduate degree in Wildlife Science from NC State. 
"I worked for a number of years combining my passion for wildlife biology coupled with spatial analysis as a GIS biologist, and loved what I did every single day. However, I had a life change and realized that as a working single mom with two young kids at home, unfortunately, wildlife biology wasn't going to pay the bills. I decided I needed to make a career pivot, and luckily a friend introduced me to the world of statistical programming in clinical research," Piper says.
After a daunting first year in a new career, Piper realized that while she was capable of performing her new job requirements, she needed to add some rocket fuel to her trajectory in order to excel. So she decided to go back to school again, and after finding success in NC State's Graduate School the first time, she returned to the Wolfpack in 2019, this time as a member of the online Graduate Certificate in Applied Statistics and Data Management. 
The program made it possible for Piper to balance her coursework, full-time job and a lively family. 
"Being able to work online and watch lectures throughout the week made it possible for me to complete this program. With two young kids, a dog, a snake, a rabbit, two guinea pigs and a handful of fish to take care of, plus a demanding job that often requires late nights, early mornings and occasional work on weekends –– a traditional college campus program simply would not have worked."
She hopes that going through an online program with her children by her side will have a lasting impact on their success as well.
"There were definitely some soccer games I missed and dinners that may have made Julia Child shudder. But my kids got to see the importance of studying, dedication to completing my homework, quizzes and tests, and diligence in following through with something, even if it took two long years. Even if I had drilled these lessons into them every day after school, I think witnessing their mom go through it and being a part of my experience was more powerful than any lecture I could have ever given them."
As a brand new graduate of the program, Piper's hard work has already helped her advance her career. 
"The four courses of this particular graduate certificate are basically tailor-made for a career as a statistical programmer. Two semesters of SAS learning built up my understanding of the inner workings of SAS programming and filled in the many knowledge gaps I had from learning SAS on my own when I first started my new career. In addition, the two semesters of statistics using SAS programming blended perfectly into what I do every day in my job, using SAS for statistical analyses on large clinical research datasets."
"The first two semesters of SAS learning improved my programming abilities so much that I was promoted to Statistical Programmer II halfway through my graduate certificate program."
Associate Teaching Professor Jonathan Duggins was Piper's first professor in the program, and while he gave her a lot to learn, he also helped her find the confidence to succeed. 
"His course knocked me back on my heels and made me realize just how much I still needed to learn. While the workload was overwhelming at times, his passion for teaching kept me coming back. Upon completing his course, it gave me the confidence to know that I can do this. I can go back to school and work full time and be a super mom and change career paths to provide a better life for my family."
A promotion was not the only thing Piper gained during her time in the program –– she also gained a partner who has supported her every step of the way. Together, they look forward to celebrating her accomplishments. 
"My partner was instrumental in helping me balance everything, and I couldn't have accomplished it all without that support. So to celebrate my graduation, we are going away for an adventure weekend to bask in the freedom of being done with school."
Piper absolutely encourages working professionals to consider an online program. 
"The saying 'You don't know what you don't know' was really applicable to my learning process during my certificate program. I continuously had eye-opening moments when I realized why SAS operated a certain way or how I could program something better –– all of which made me a much stronger programmer. I am now leading studies and continuing to progress in my career."
Congratulations to Kelsey and the rest of #NCState21!
Are you interested in advancing your career with a Graduate Certificate in Applied Statistics and Data Management from NC State Online? Visit the program page or online.ncsu.edu/programs for a full list of degree and certificate programs.