Erin McHugh Proves You Can Come Home Again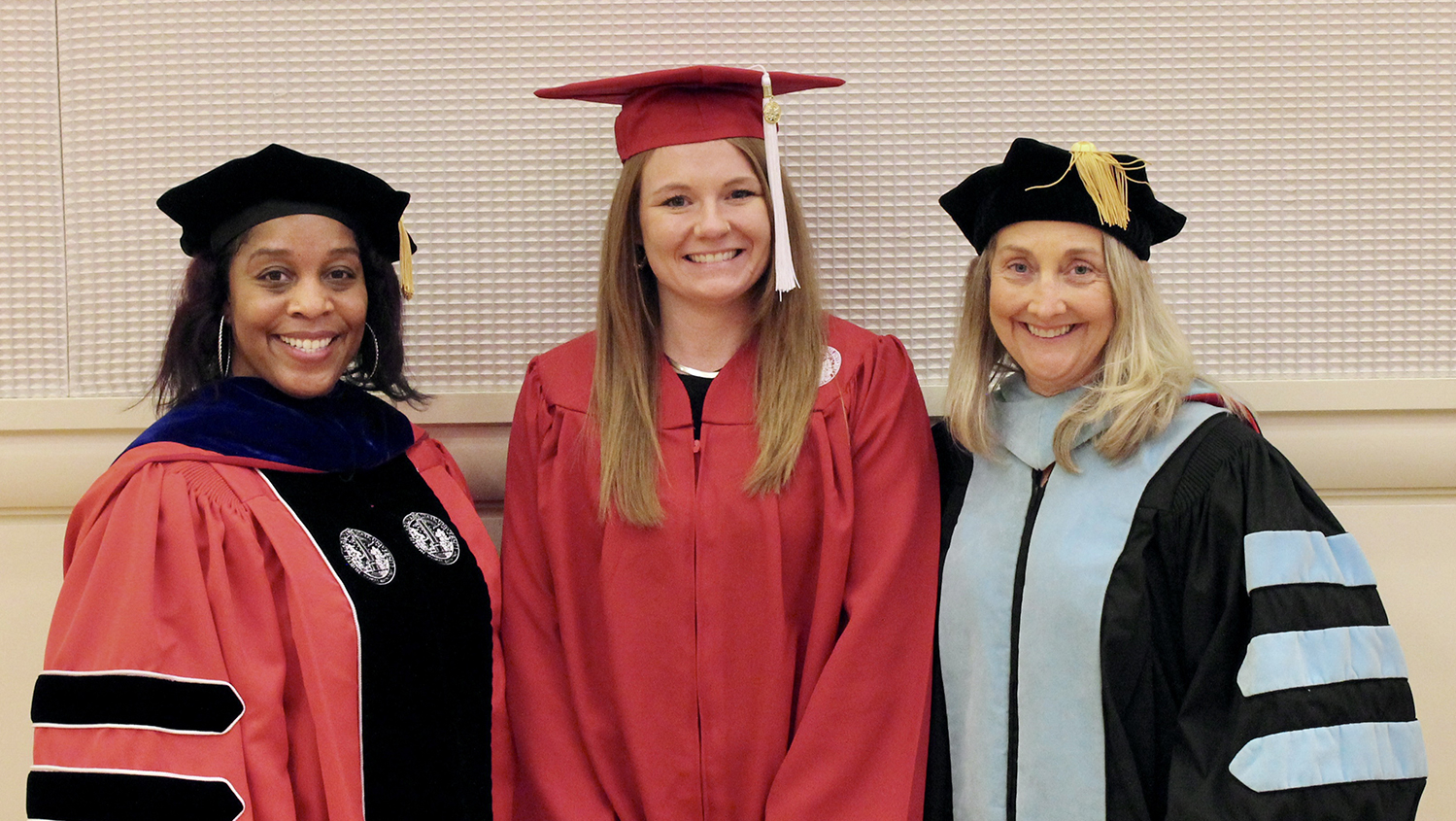 When Erin McHugh decided to leave NC State as an undergraduate in 2013 to gain work experience, she never dreamed she would return to graduate with a degree from the online Leadership in the Public Sector (LPS) program in 2021. She found this program to be her next challenge and a perfect fit for her, leading to multiple job offers this year.
"After I left NC State, I worked full time in the service industry. I felt really stuck and needed a change. So, in 2018, I got my real estate license and quickly learned the importance of economic development when maintaining property values. I chose to return to NC State in fall 2020 as an online student in the LPS program so that I could lean into the economic development efforts in my hometown of Winston-Salem. LPS was the best program because it allowed me to cater my educational experience to focus on public sector institutions and economic development. It also provided me the flexibility to work while completing my degree online," explains McHugh.
McHugh accepted the offer from Flywheel Coworking in her hometown of Winston-Salem, North Carolina, and will start her new career in January 2022. There were many moving parts to her success story. She says she is thankful for financial aid and student loans she received as well as being appreciative of the multiple part-time jobs with flexible hours allowing her to manage her coursework.
"This degree set me up for the job I have now. It laid the framework and gave me the leadership tools I needed to be a competitive candidate and land a great position with a firm that helps entrepreneurs," says McHugh.
She says she is grateful for the professors in the LPS program who went "above and beyond" to help her succeed, especially Teaching Assistant Professor Tracy Appling and Associate Teaching Professor Dmitri Mitin. McHugh said they were committed and fully invested in her education.
As for professors outside of the LPS program, the best and most helpful was Associate Professor Lewis Sheats in the Poole College of Management. "He went out of his way to connect me to big leaders in economic development and was actively invested in my job placement for after graduation. I couldn't have asked for a better mentor than professor Sheats," states McHugh.
Wondering if you should follow in McHugh's footsteps? She says, "Do it!" While she admits it was extremely difficult, it opens so many doors. The many sacrifices she made led to many job opportunities.
McHugh attended the graduation ceremony in December. And, she will celebrate by spending time with family and friends over the holidays before beginning her new job in January.
"Graduation means more to me now because I did this for me. I've never had a traditional graduation either so it really is a special experience. I was always proud of going to NC State when I was younger, and I'm so glad I had the opportunity to finish what I started almost seven years ago from the same institution," states McHugh.
Are you interested in pursuing an online Leadership in the Public Sector degree? Visit the program page or online.ncsu.edu/programs for a full list of degree and certificate programs.
This post was originally published in DELTA News.