Natalie Ziemba Achieved Her Career Goals Thanks to Online Statistics Graduate Certificate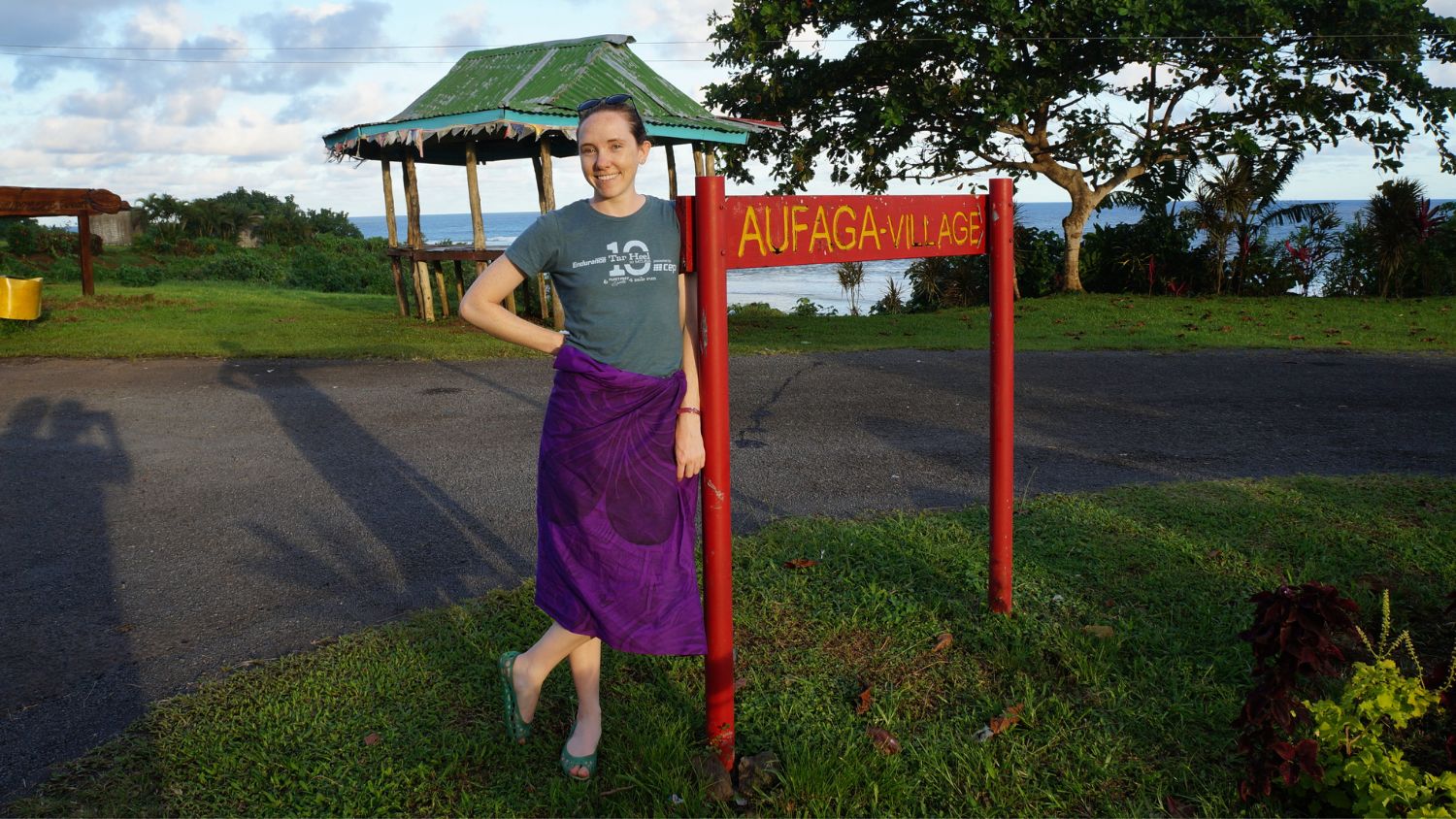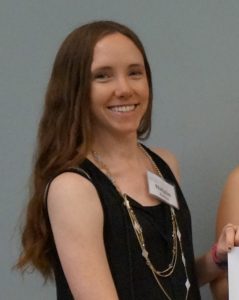 When Natalie Ziemba, MSW, joined NC State's online Graduate Certificate in Applied Statistics and Data Management, she was already well-established in her career. With a background in social work, she has spent much of her life working with groups and communities.
"I love the framework and skills I have as a social worker, but it didn't always fit my personality. After a few years working in social service programs, I decided to switch to research because I really enjoyed the research aspect of my graduate program," she says.
Ziemba got started in research as a member of a participant follow-up team at the University of North Carolina (UNC) at Chapel Hill, conducting surveys over the phone, talking through study activities and troubleshooting issues.
"Within that, my favorite part of work was tracking metrics related to participant contacts, identifying trends and patterns, and using the information to adjust our processes. It seemed that working with data would be an even better fit for me."
In 2018, one of Ziemba's colleagues completed the online Graduate Certificate in Applied Statistics and Data Management, so Ziemba decided to do the same thing. Her goal? To join the data management team at the research project where she worked.
Several factors helped Ziemba choose NC State. In addition to word of mouth, Ziemba appreciated the program's flexibility, which allowed her to continue working full time while completing coursework online outside of work hours. As a UNC employee, Ziemba also received a limited tuition waiver that would cover the entire cost of the certificate. With just a couple of days left until the application deadline, she applied and was accepted.
Now an alumna, Ziemba describes the program as "mind-blowing."
"I had very little exposure to statistics and even less in statistical programming. It was so different from any prior educational experience I've had and required a complete shift in my thought process. I remember the second week into class when we covered statistical measures of statistical measures, and I thought 'This is Inception!' I absolutely loved it, and I loved that it was a good challenge."
Despite occasional struggles with brand new material, Ziemba relied on persistence and patience to resolve questions and confusion.
"Perhaps my greatest moment in the certificate program was when I was able to use SAS to successfully reproduce the graphs requested for a homework assignment. When all the pieces came together, I did a little victory dance, took a picture and texted it to my friends."
SAS programming is one of the specialized skills Ziemba picked up in the program. Courses like Statistical Programming I are designed to prepare students for SAS certification exams.
"I completed the SAS Base Certification shortly after finishing Statistical Programming I and emailed the professor afterward to say how perfectly the course material lined up with the certification exam. The questions covered the same content and skills I had learned in the course, and I felt equal to the challenge."
Associate Teaching Professor Jonathan Duggins, who teaches Statistical Programming I, particularly stood out to Ziemba. Not only did she gain all the skills needed to pass the exam, she felt that Duggins masterfully presented the material in a way that kept it interesting and engaging but still passed on critical skills.
The graduate certificate also taught Ziemba how to become more resourceful in finding effective answers to her questions. She learned how to effectively adjust her wording in Google searches, how to read examples of code and programs for alternative approaches, and how to read SAS documentation, which is like gaining proficiency in a new language.
"SAS is a programming language, and reading and writing code require a level of fluency to understand what a program is designed to achieve. I really enjoy having conversations with other SAS programmers where I can talk in detail about my programs … I also refer back to my course notes and textbooks, they have been so helpful!"
Ziemba says these skills and more have propelled her career. She achieved her goal of joining her project's data management team and feels some aspects of programming are now second nature.
"I currently work as a data manager, and the graduate certificate absolutely prepared me for the work I do on a day-to-day basis. Completing the graduate certificate gave me additional skills and training to do the work I wanted to do –– to work with research data –– and helped me get the job I have today. Completing the SAS Base Certification also gives me another line item on my resume to demonstrate my achievements and competency."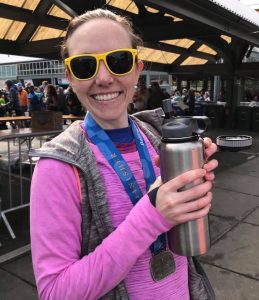 With flexibility built into the program, Ziemba completed her certificate one course at a time, giving her enough time to complete reading, assignments and extra studying outside of her regular work schedule. Even when courses picked up intensity, she was still able to get through the material each week and have time to relax on the weekends. In fact, Ziemba took on new hobbies and personal goals while in the program.
"In addition to full-time work and the graduate certificate, I managed to keep up with my running habit and also joined a choir. I served as co-race director for a trail race in spring 2019, ran a marathon in fall 2019, and sang in choir concerts at the end of each semester with the Choral Society of Durham."
For Ziemba, having clear professional goals in mind when starting the program helped her stay on track and focused. She recommends others set similar goals for themselves.
"I had a specific goal in mind, and the certificate program was designed in such a way that it would help me achieve that goal. It worked for me because it fit perfectly with what I wanted to do and with what resources were available to me to accomplish it."
Ziemba looks back on her experience with fond memories.
"I'm so thankful for the opportunity! I had no idea what I was getting into when I first started thinking about data management and statistical programming, but now that I've completed the certificate, I have the language and skills to not only do what I do for work but also describe it to others. As a data manager, I feel like I get to spend my workdays solving puzzles, and that's a really good feeling!"
Are you interested in working with data and advancing your career? Explore the Graduate Certificate in Applied Statistics and Data Management.