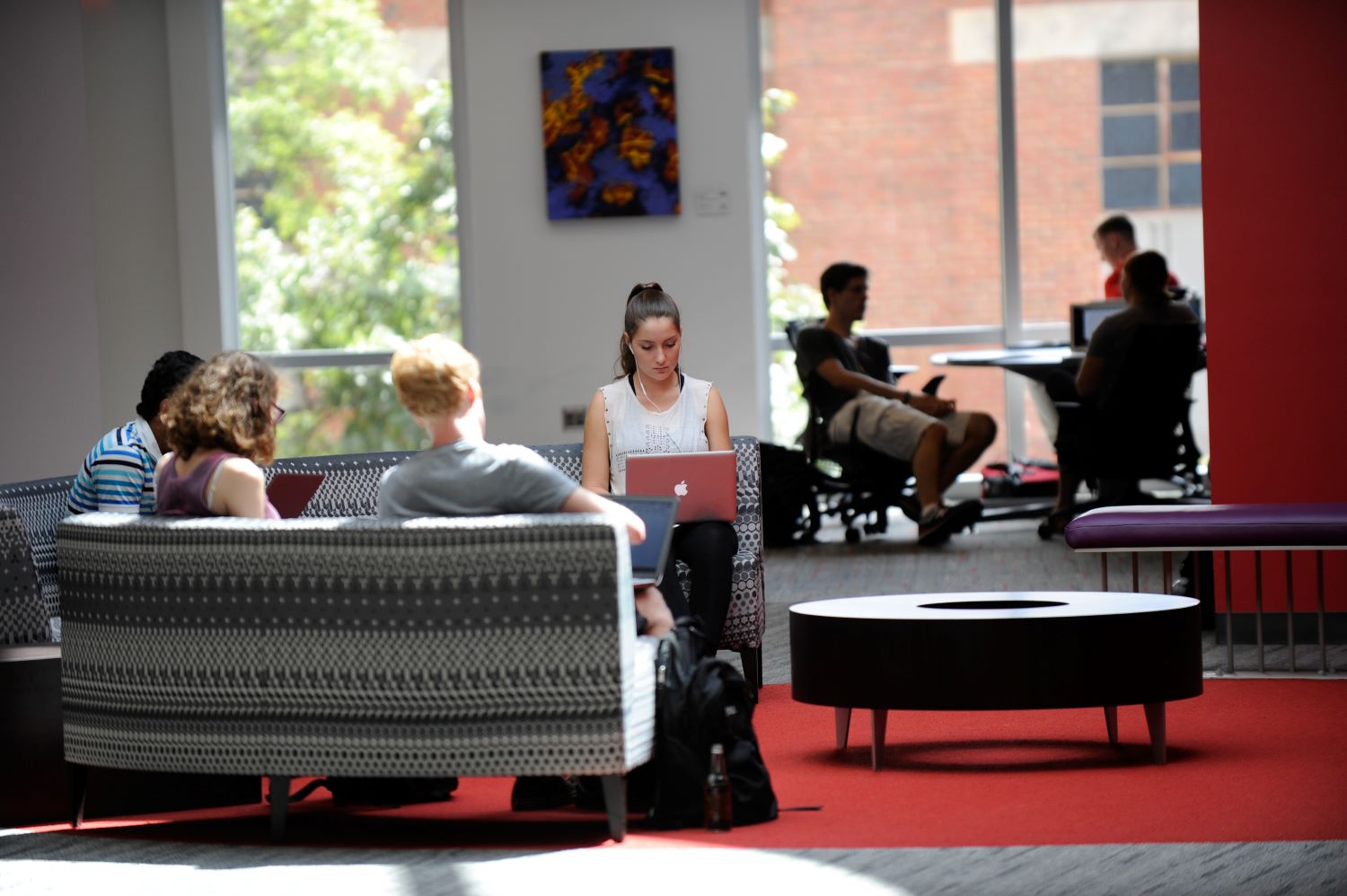 Find Courses
NC State offers undergraduate and graduate distance education courses in a wide variety of subject areas.
At NC State you don't sacrifice quality when you take courses via distance. Our distance education courses (including online, on-site, off-campus, or other remote formats) are taught by the same professors who teach the subject on campus. You will experience the same classes that campus degree-seeking students are taking.
Online Course Catalog Search
For a comprehensive look at the most up-to-date course offerings for the current year, view the online Course Catalog. Courses are arranged alphabetically by departmental abbreviation (prefix) and numerically by course number.

All Distance Education courses are identified with a 600 or 700 section number, and the class location should also indicate "Distance Education."
Taking Distance Education Courses
Most distance education courses are delivered online (with the exception of a small number that are specifically for on-site distance education programs).
Though providing flexibility, our distance education courses follow university semester and summer academic calendars; they are not self-paced.
Like all classes, distance education courses have seat limits. Check seat availability in the course catalog. Do so before submitting your application if you will be applying as a Non-Degree Studies (NDS) student.
When present, course prerequisites are automatically enforced. If you are a Non-Degree Studies (NDS) student, NC State does not have access to your course history with other institutions. Contact the course instructor to request a prerequisite waiver. If a waiver is not granted, you may have to send an unofficial copy of your transcript from another institution to the course instructor to confirm that you have the prerequisite.
Many courses are open to any student who meets course prerequisites; but some are restricted to students enrolled in the program offering the course.
The University Cashier's Office sets policies and procedures regarding late fees, withdraw and drop deadlines, cancellations and refunds.
Basic Distance Education Cost Information
Distance education courses are billed by the credit hour.
Tuition rates for students admitted to distance education programs are determined by their program.
Non-Degree Studies (NDS) students are billed per credit hour paying the appropriate on-campus rate for on-campus classes and distance education rates for distance education classes. (More details can be found on the Student Services Center website.)
Resident and non-resident rates depend on North Carolina residency.
Audited courses and courses taken for credit-only are both billed at the same rate as taking the course for credit and a grade.