Bringing New Expertise to the Field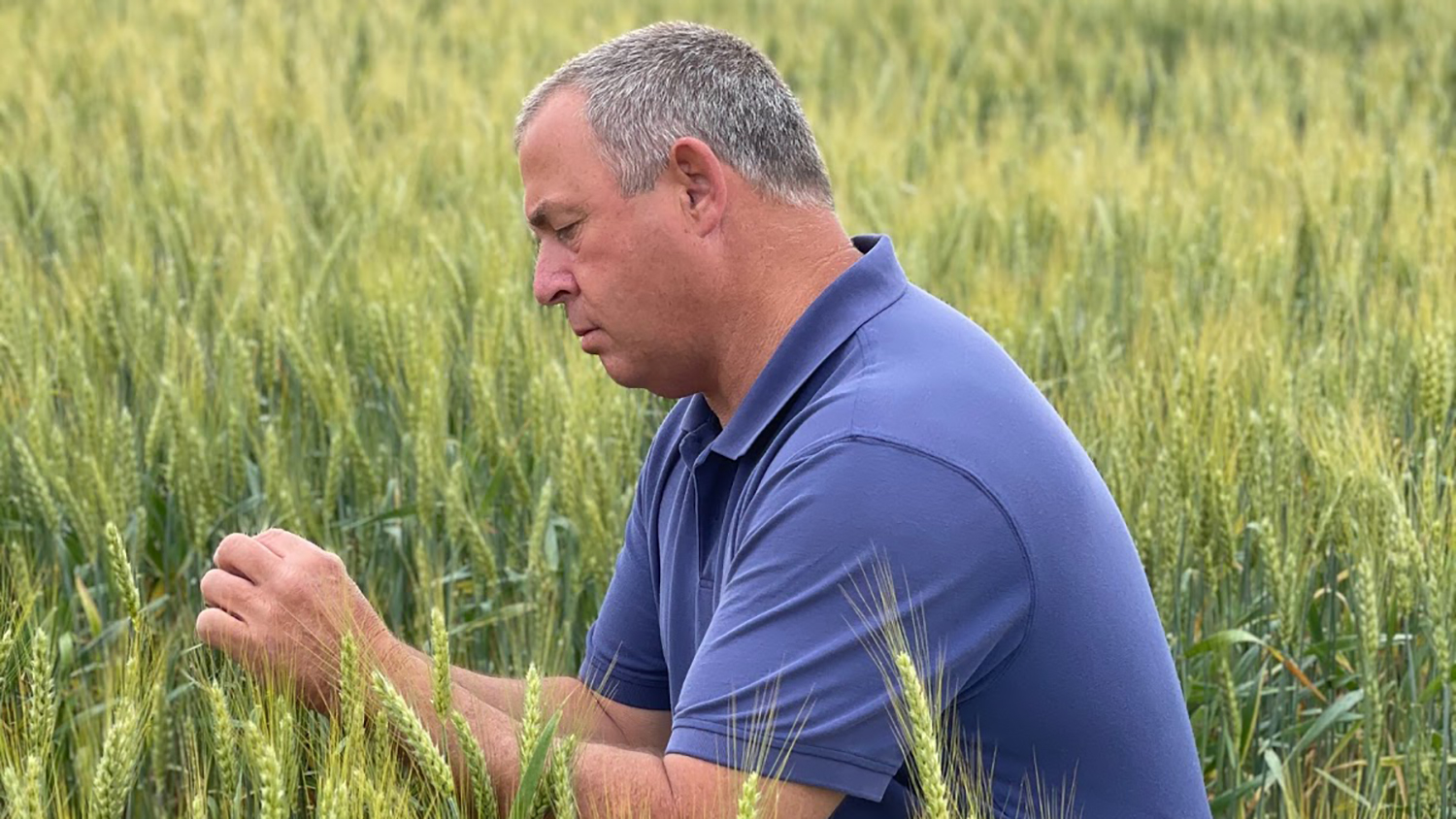 More than 30 years ago, a livestock agent suggested Daryl Anderson should attend NC State to become an extension agent. "Actually, I always wondered what life would have been like if I would have taken that path back in 1986," said Anderson.
In 2019, when he had the opportunity to pursue a master's degree, he decided to make it work. And he did! He enrolled in the online Master of Agricultural and Extension Education and will graduate May 14, 2021.
Anderson, who works in Goldsboro with NC State Cooperative Extension as a field crop agent, says he was nervous about returning to school since three decades had passed since he was a student.
"Once I started, I realized you can do anything you set your mind to," he said. "I started classes and saw I could obtain a high GPA, and that really motivated me to keep my GPA up."
"The classes I was required to take are very beneficial to my career, and the electives I chose are also helpful in my day-to-day job duties, so I just looked at my classes as on-the-job training.".
As an NC State employee, he was happy to earn his master's at the place the majority of extension specialists are based. 
Anderson said, "I decided on Agricultural Extension Education so the program would help with my current job responsibilities as far as creating educational programs and planning, and the electives are beneficial in diagnosing crop issues."
"So far, I have developed two training programs. The main one is on Farm Machinery and Highway Safety," said Anderson. This program may be able to be used in multiple North Carolina counties.
Even though he had time after work to complete his homework, he had a couple of classes that required many hours of work. "I would always look at my workload for the day it was assigned and plan to get it done around my work schedule," he adds.
The online classes were ideal for Anderson's work and life schedule. Students got assignments at the beginning of the week and had to complete them within a 7-10 day timeframe.
He especially found several of his professors inspiring and wanted to give a shout out to professors Tom Melton, Jackie Bruce, "Jay" Jayarante and Dr. Havlin in Crop Science. 
In addition to receiving his degree, Anderson plans to Zoom into the commencement ceremony May 14. 
Anderson offers some tips for anyone interested in enrolling in a master's degree or any online degree. "Do not procrastinate. Go at a pace that you are comfortable with as far as workload," he said.
"I would like to say thank you to all of the professors, advisors and all of their assistants for making this journey enjoyable and smooth. The entire program was a pleasure to be a part of," Anderson said.
Congratulations to Daryl Anderson and the rest of #NCState21! 
Are you interested in advancing your career with a Master of Agricultural and Extension Education from NC State Online? Visit the program page or online.ncsu.edu/programs for a full list of degree and certificate programs.
This post was originally published in DELTA News.