Jenkins Online MBA Ranks No. 5 in Employability, No. 20 Overall in 2023 QS Global Rankings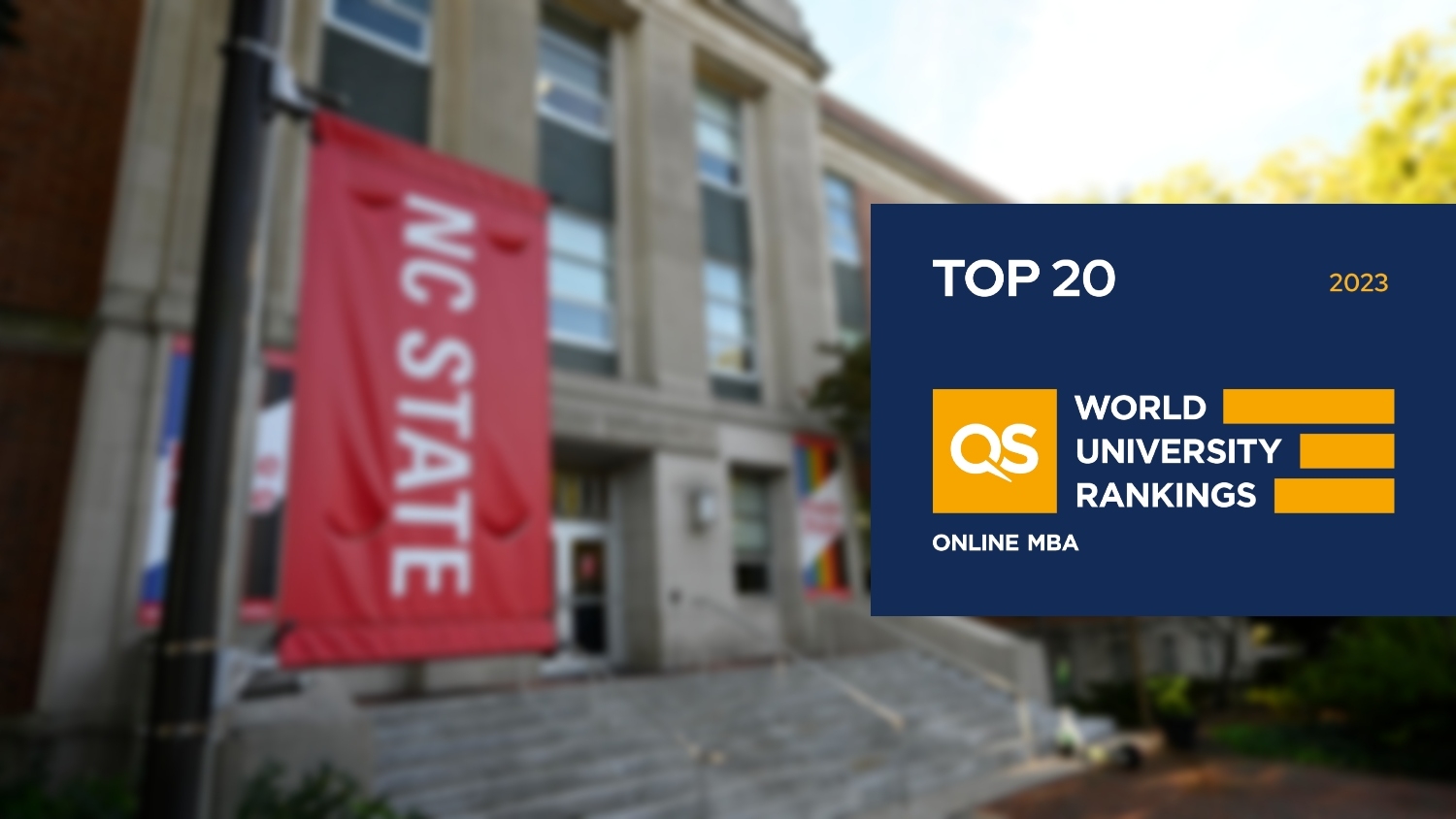 The Jenkins Professional Online MBA program at Poole College of Management has achieved global rankings of No. 5 for employability and No. 20 overall for 2023 by QS World University Rankings.
The program also received a ranking of No. 10 in the U.S. and Canada region.
In the rankings, released Wednesday, March 29, NC State's Jenkins program moved up from No. 6 in employability and No. 27 overall in the 2022 QS rankings. Online MBA programs at 86 business schools around the world are included in the 2023 rankings, the 12th year for QS online MBA rankings.
QS, a London-based leader in higher education performance for business schools and universities, provides independent rankings and evaluations of institutions.
To inform the overall global rating, the ranking methodology analyzed the indicators of faculty and teaching, employer reputation, class profile and class experience. The metrics considered included employer reputation, professors' academic reputations, faculty-student ratio, degree completion rate, number of students enrolled, and how many nationalities they represent.
"We are gratified by how well the Jenkins MBA placed in the QS rankings for online programs. We have invested significantly in creating a great experience for our online students and are especially gratified by our high standing on the employability metrics. That reflects the quality of our curriculum, our focus on analytics and the efforts of our faculty and staff," Poole College Associate Dean for Academic Programs Vikas Anand says.
"It also reflects the outstanding students we have and how they enhance learning experiences in opportunities such as study abroad and residencies that are available to our online MBA students," Anand says.
The Jenkins MBA is currently available in full-time and professional online formats. To learn more, click here.
This post was originally published in Jenkins MBA News.