Mission to Serve: Meghan Montemurro on Combating Homelessness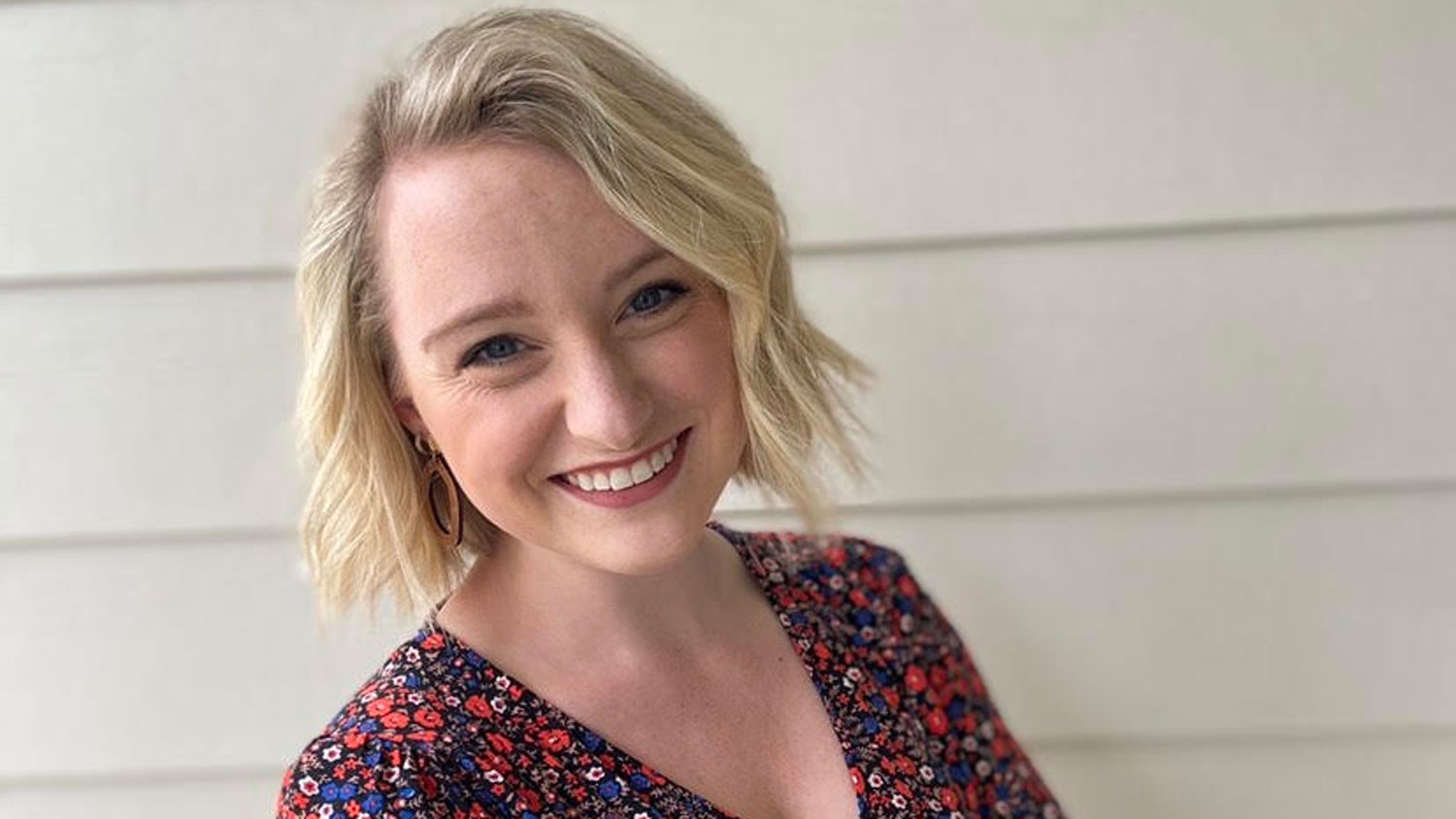 NC State College of Agriculture and Life Sciences graduate student Meghan Montemurro is dedicated to serving others.
While in the online Master of Youth, Family and Community Science (YFCS) program, Montemurro began an internship at a community center in Union County, where their focus is on fighting hunger and homelessness locally. 
"During my internship, I took on different tasks such as shift supervision and case management collaboration, and using what I learned in the online YFCS program, to review the intake system and include a strength-based lens. The case management team continued to work with clients to empower them as they move into safe, permanent housing," Montemurro said.  
As part of a collaborative project with the National Alliance to End Homelessness, Montemurro worked with other shelter leaders within the greater Piedmont region. Their goal was to continue moving towards a low barrier, housing-first model.
"Low barrier means taking away some of those obstacles that keep people from receiving the shelter they need, such as drug testing or mandatory programs," she explained. "Instead of making those programs mandatory for individuals that come into our center, we really make finding them a safe place to stay the priority."
Although Montemurro's internship was to end in May, it ended early like many others due to the novel coronavirus pandemic. NC State made the difficult decision to end internships that put its students' health at risk. Despite that, Montemurro continues to help her community.
"NC State ended the internship because it was in-person. Luckily, I've still been able, on my own time, to go to the shelter and continue working with them. The way they're able to handle these unprecedented times is amazing. We were talking about this in one of our classes, how these agencies are dealing with COVID-19 and the support that we're getting from the community is just really phenomenal."
Of course, the shelter isn't able to run like it did. The staff is having to become innovative in the ways they serve members who don't live there. They used to provide those folks with three meals a day.
"Now we're doing a weekly grocery haul every Friday night. Anyone in the community needing food services can come through, and we'll pack their car with a week's worth of groceries," she said. 
While she's been focused on helping others during this unprecedented time, Montemurro became unemployed. She was recently laid off due to COVID-19, but she isn't letting that stop her.|
"I'm looking at it as this now allows for a better opportunity to open up, and I think it's going to be good," she said. "The whole point of the internship was to explore those career aspirations. And previously, upon graduation, I was really eager to start a nonprofit, and I wanted to support homeless individuals through family life education and coaching. Working with a nonprofit and really seeing everything that goes into establishing that and running that, I have a long way to go. I have big ambitions, and I now have extra time to work on this."
And she will as she wraps up the master's program and her time with NC State.
"I chose the YFCS program because I wanted to give back to my community and I wanted to work in the family service field. I believe the program has given me that opportunity."
And though commencement ceremonies are postponed, Montemurro says she'll be ready whenever the university is ready to celebrate.
"I have my cap and gown. I'm ready to roll whenever they are. I'm looking forward to celebrating."
This post was originally published in College of Agriculture and Life Sciences News.