LPS Online Degree Completion Graduate Ready to Lead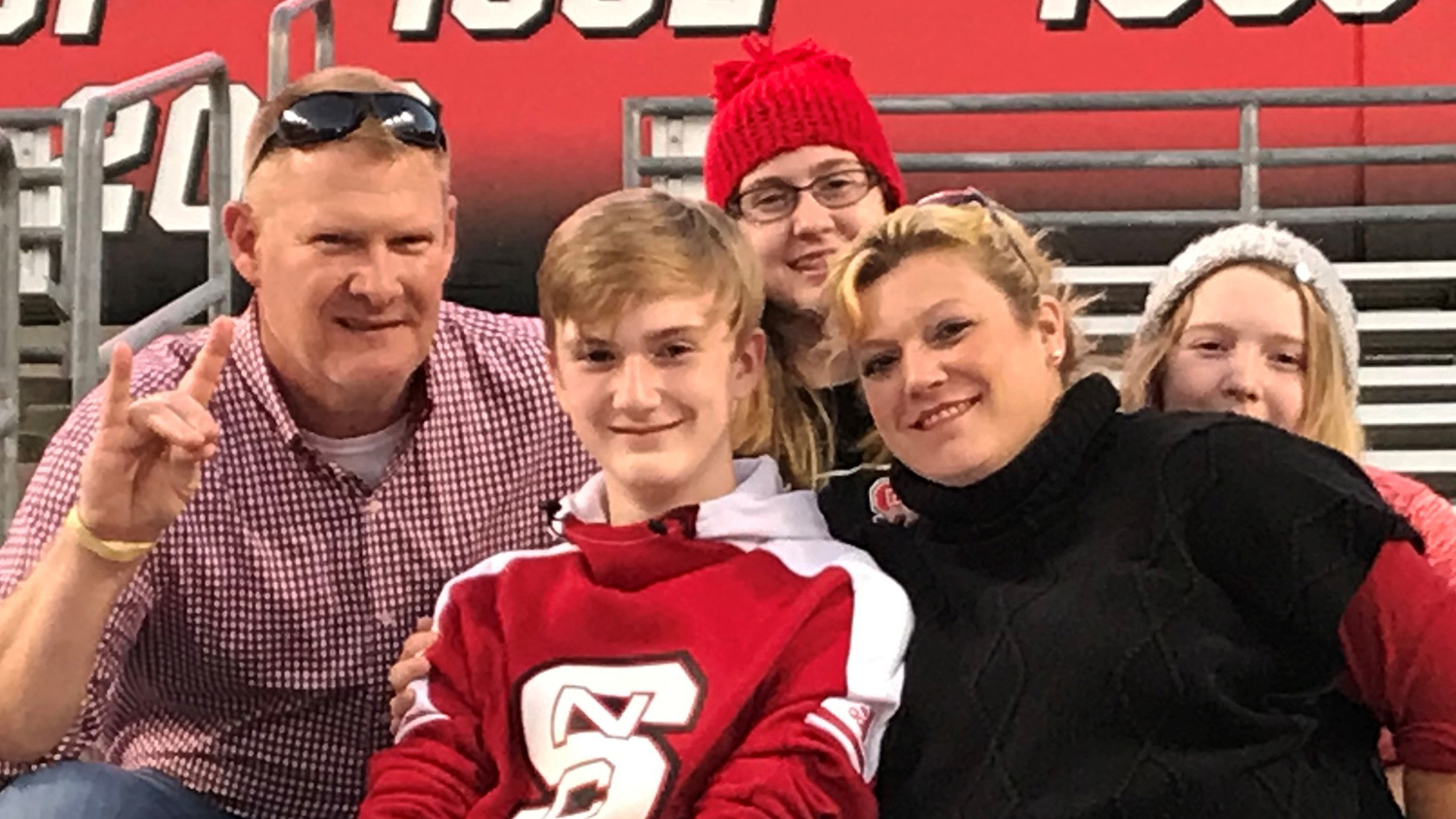 For Ryan Ryals, being a leader has come naturally to him. "Throughout my life experiences, I have continually found myself in a lead role," he says.
Growing up he worked a farm in Harnett County, N.C., his parents instilled a good work ethic in him at a young age. After graduating high school, Ryals began a path to college but left early to join the U.S. Marine Corps. 
"It was here that I first took notice of the leadership process. I found myself in positions of leadership very quickly, which I had laughably mistaken for punishment early on. But I was continuously being placed in these positions by other leaders, so it had to mean something."
Ryals is currently seeking employment in the public sector or education administration services. "Harnett County would be an ideal location to represent the public and my community through local government, while NC State University would be my first choice to give back in an education setting," he adds.
We caught up with Ryals to learn more about his experience in the College of Humanities and Social Sciences degree-completion program and congratulate our #NCStateOnline spring 2020 graduates! 
Why did you pursue the Leadership in the Public Sector (LPS) degree from NC State Online? 
After leaving the military, I was unexpectedly placed in a position to lead. This position was in the private sector, so it had similar structural features to the military. I served as the company superintendent for almost 18 years but due to an injury sustained in the Marine Corps, had to pursue another career.
I worked as a realtor while attending Central Carolina Community College as a full-time student, and transferred to NC State University in the summer of 2018. The Leadership in the Public Sector degree was what really brought me to NC State. Reflecting on all my life experiences, in particular the moments where others have inspired and encouraged me — and this especially includes the faculty and staff of the LPS program — I thought that it was now my time to do the same for others.
Describe your experience in the LPS program. 
This experience has been wonderfully challenging and has prepared me for every aspect of the public sector and beyond. The faculty and staff of the LPS program, and NC State in general, have been phenomenal in their support and encouragement. Having this type of positive reinforcement and commitment in an online program was a unique and greatly appreciated feature.
How did you balance working and completing your degree?
The LPS degree being offered online is what made this possible for me to entertain. Being a full-time student while working full time was a frightening thought initially, but the LPS online degree program gave me the ability to create my own schedule without having to sacrifice any commitments to my job and/or clients.
How do you see your LPS degree helping you in your current career? 
The LPS program has allowed me to identify elements of the public environment that have helped to further develop myself as a leader, with special emphasis placed on the situations and relationships found within them. Organizations today are becoming an increasingly complex environment for societies, which can directly or indirectly affect the public. The LPS program is very focused on a career in the public sector and has given me the tools to not only identify these complex situations as they arise but how to appropriately and effectively provide for them a solution.
Did you have any faculty members who were particularly inspiring or stood out to you?
Everyone in the program has stood out to me. Dr. Amanda Edwards taught me how to identify certain situations as they arose and the applications necessary for successful leadership. Dr. Frank Perry helped me to both identify and sharpen the leadership skills I had, while Dr. Tracy Appling allowed me to critically look at myself and how I might improve as a leader responsible to ethically and morally respond to any situation. And the most encouraging individual throughout my time at NC State was the LPS Program Advisor, LaShica Waters. She has continuously proven to be extremely resourceful and responsive while demonstrating the many aspects and attributes of a leader that we have learned to identify through the LPS program.
What is your advice for other working professionals who are thinking about continuing their education? 
I would highly recommend the LPS program. The online delivery makes it extremely feasible for anyone, whether you are working full time or not. Most importantly, regardless of your professional experience, the LPS program will only enhance your ability to effectively contribute to any working environment. The LPS program's online delivery method was always accessible and its design was easily navigable. I encourage anyone to take an online program because it allows you to create a schedule where you can still be productive in your everyday life; be it a full-time job or full-time parent. When I first started the LPS online program, I was working full time while coaching my son's baseball team, as well as one of my daughter's volleyball teams. So, the best part was that my wife and kids could still remain the priority while continuing my education.
Do you have plans to celebrate your graduation during this time of social distancing?
A graduation party with the immediate family. Throughout my life, my wife has served as the foundation from which I have gathered courage and inspiration. And because she has sacrificed so much for me to continue and complete my education at NC State University and the LPS program, any graduation celebration will be for her as much as it is for me.
Feel free to share any other thoughts regarding your overall learning experience at NC State.
I could not have expected to receive as much as I have from NC State University, especially as an online student. This has by far been one of the most memorable and beneficial experiences in my life and can't wait to apply all that NC State University has allowed me to leave with. GO PACK!
Congratulations to Ryan and the rest of the spring 2020 graduating class! 
Are you interested in advancing your career by earning an online Leadership in the Public Sector bachelor's degree completion program? Visit the program page or online.ncsu.edu for a full list of degree and certificate programs. 
This post was originally published in DELTA News.