Five Questions with Parks and Recreation Director Cory Tobin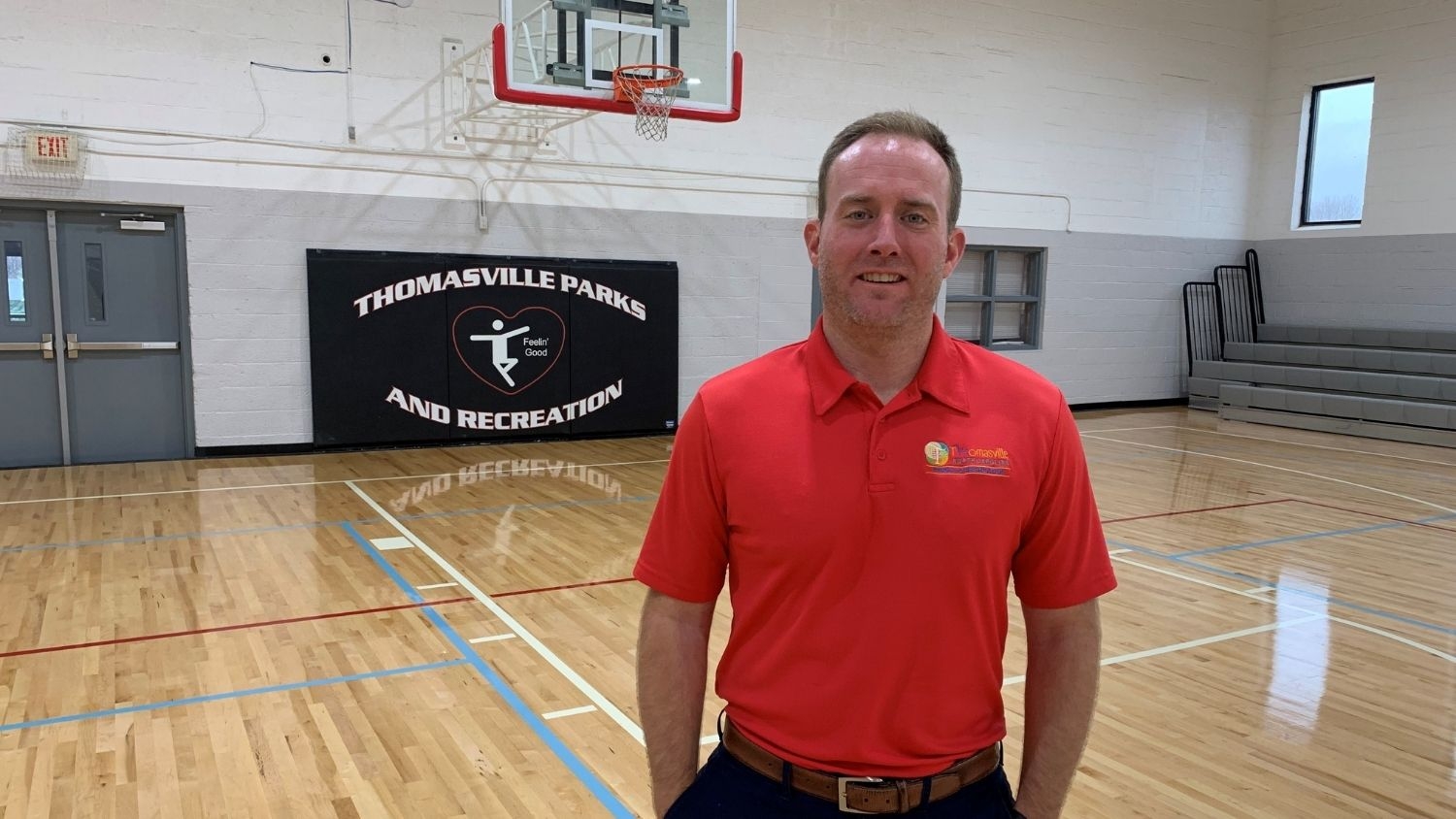 Cory Tobin graduated with an online Master of Parks, Recreation, Tourism and Sport Management degree in 2016. He previously earned his undergraduate degree in history and parks and recreation management from UNC Wilmington.
Tobin currently serves as the parks and recreation director for the City of Thomasville in North Carolina. We recently spoke with him to learn more about his career and his experiences at the College of Natural Resources. Check it out below.
What is a typical day in your job like?
We are responsible for maintaining an 84-acre park system with 17 different facilities, as well as providing high quality and equitable programming. My role as director is to support these daily efforts as well as help cultivate a plan and vision to continue to impact our community each day of the current year and the years to come.
What inspired you to study parks and recreation?
I first thought that I would end up working in a National Park with my history and recreation focus during my undergraduate years. However, I found municipal recreation and it shifted my focus to how local governments can impact their residents. I found that parks and recreation offers the opportunity to build relationships with people and provide experiences … the sense of community that the field naturally cultivates was a calling card for me personally.
What impact are you making through your position?
As the parks and recreation director I hope that I can inspire our team to provide the best service and experience for our community. In community recreation it isn't just one person making an impact; it truly takes our entire team. Without our maintenance division, our parks and spaces aren't ready for use. And without our programmers, those spaces would be empty. I hope to be a piece to this puzzle that can help lead our department in the community.
How did the College of Natural Resources prepare you for your current position?
I first heard of the online Master of Parks, Recreation, Tourism and Sport Management degree program at a North Carolina Recreation and Park Association conference with Dr. [Myron] Floyd serving on a roundtable discussion. I knew that it was something that I wanted to be a part of so that I could invest more in my field. I wasn't, however, expecting the tremendous impact that the staff and cohort members had on me personally and professionally.
The staff truly listened and developed relationships with us. And their knowledge, in my opinion, is unmatched. But it wasn't just the College of Natural Resources staff; my peers in the cohort were also inspiring. To see the passion and drive that they brought to our field and their community inspired me to be a better version of myself each day as well.
What advice do you have for current College of Natural Resources students?
Be a sponge to the guidance and knowledge that your professors are providing. They truly are amazing people. Build relationships with your classmates and seek experiences when possible in the field you wish to work in. Always remember that nothing replaces hard work and drive.
This post was originally published in College of Natural Resources News.