Passion for Helping Families Inspires Online Grad to Cross the Finish Line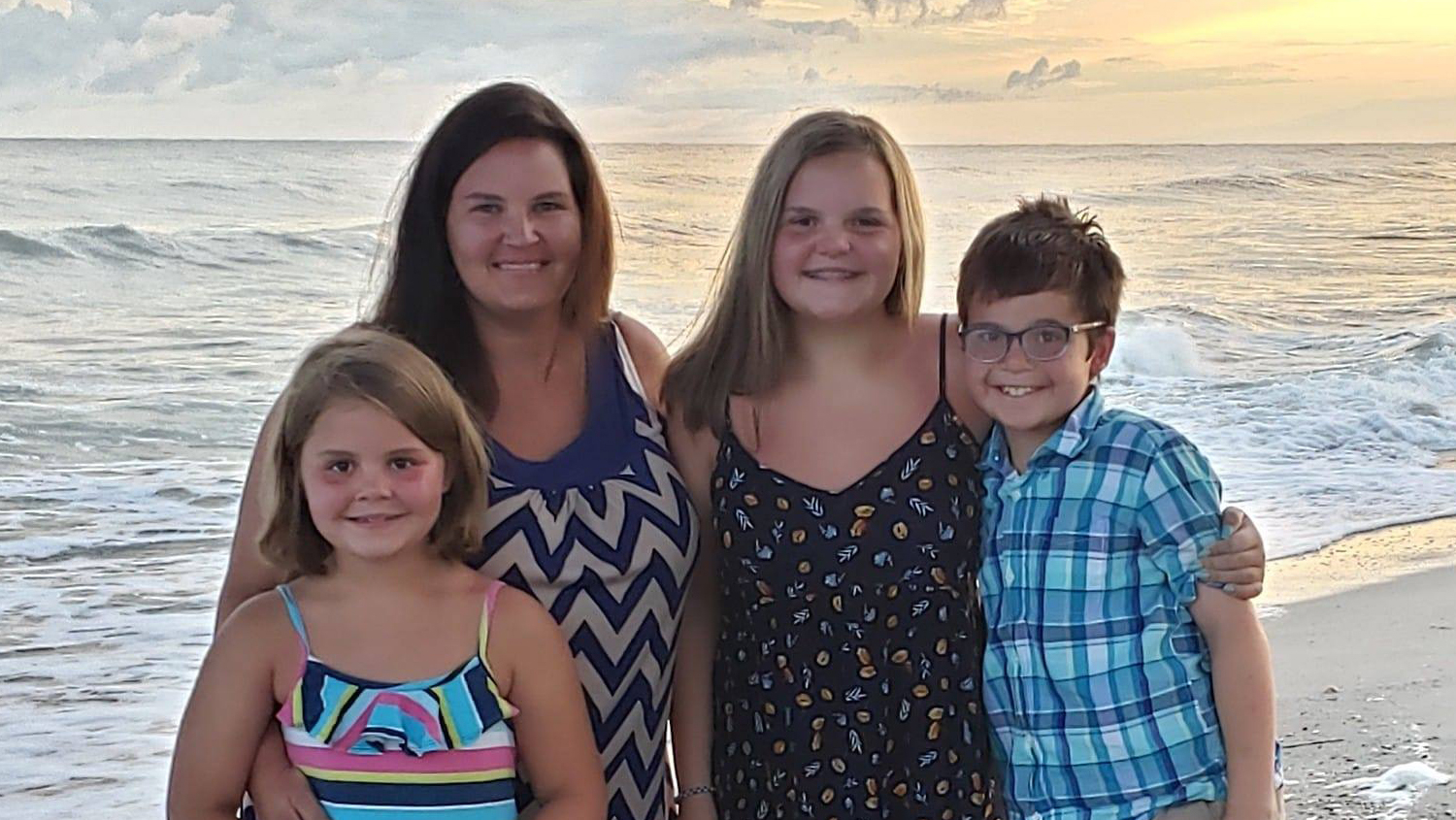 Rhonda Peters enrolled in the online Master of Youth, Family, and Community Sciences (YFCS) program in the fall of 2018 and has excelled despite describing her journey as "hard with a capital H!" As a single mother with three children and a significant lasting health issue that arose during her time in the program, her passion for making a difference in the lives of families kept her going.
Peters works as a family and consumer science agent for the North Carolina Cooperative Extension (Montgomery County, N.C.) (NCCE), more specifically, NC A&T. She applies much of what she learned in the YFCS program to her work and she now has a deeper understanding of the research and development that went into the curriculum she uses daily. Since earning her degree, she is more willing to help with pilot programs because she knows how important they are and says she feels a deep connection to the NC State network of professors who helped her reach her goals.
She initially enrolled in the certification option because it was a short-term goal and she was not sure she could handle the full graduate school workload. It was love at first course for her as she explains she "instantly fell in love" with the program. Peters credits Associate Director of Academic Programs Kim Allen as a major influence because she was "overflowing with encouragement and positivity." Even though she instantly knew this was the right program for her, she still approached the demands of the program cautiously and with a sense of purpose.
"Balancing a full-time job, a master's program and three kids was certainly not easy — but it worked out. I took one class at a time with the exception of one semester (when I took two). I'm blessed to work for an organization (NCCE) that is super supportive of its employees while they are advancing their education. They even permitted me to use a little bit of work time to complete key projects. Some of the work I did for my program, especially in my field placement, overlapped with daily work goals, which was super helpful. 

There were plenty of nights I was up late, mornings I was up early and weekends that slipped away from me. I kept focusing on the difference I would be able to make with the essential knowledge I was acquiring as well as the powerful example I was setting for my kids. I really wanted to show them that setting and achieving personal goals can happen even when life doesn't go the way you think it should."
Peters exemplified perseverance as she worked through a severe health battle during her graduate school journey. "In October of 2019, I suffered a giant retinal tear, which led to a detached retina. It required multiple surgeries, weeks of bed rest and a ton of doctor's appointments. Unfortunately, it was never repaired enough to regain any substantial vision . As a result, I've struggled to read ALL those research articles and type ALL those papers with impaired vision. However, the faculty and instructors that I had along the way were so very supportive and helpful that even that kind of a challenge didn't hold me back," explains Peters.
She says she "always longed to make a difference in the lives of children, youth and families." She has witnessed their struggles first-hand and understands that while there are no "magic wands" to make them disappear, there are research-based resources that can have a positive impact and make a difference for families.
"Seriously, all of my professors were beyond great. As I mentioned, Kim Allen really set the tone for all of my classes. She believed in me, encouraged me and motivated me. Right out of the gate, it was her enthusiasm for the program that really made me feel comfortable in pursuing this degree. So, she set the bar very high. I only had the privilege of taking one class with Program Design and Evaluation Extension Associate Autumn Guin, but she was so inspiring that she made a lifelong difference for me. The way she 'kept it real' and continuously told us how this work was more than just theory — how theory meant nothing without real-world application — and assured me that I was in good hands and on the right track. In addition, Associate Professor Annie Hardison-Moody and Professor Sarah Kirby were both so incredibly wonderful to work with. The feedback they gave was not just pat answers. They offered concrete suggestions on what you can really do to improve yourself as a student and a professional," explains Peters.
She was recognized for her positive impact on Montgomery County families as a recipient of a 2020 N.C. Cooperative Extension Award. On their website, they congratulate Peters stating "In Rhonda's career as the FCS Agent in Montgomery County, she has influenced youth and families to build strong and supportive relationships while making healthy food and physical activity choices. Framing these aspects with solid financial management techniques, families are empowered to live their best lives." In addition, she was awarded the Dr. Sandra Zaslow award in 2021 at the N.C. Cooperative Extension conference.
Because of her overwhelmingly positive experience, she highly recommends the program. "All-in-all, I'm so incredibly proud of the work I've done and so extremely thankful for the instructors and faculty along the way. If you want to make a difference in the lives of children, youth and families, I can't imagine a better program or teaching team that would make a better fit for equipping you to support future generations," adds Peters.
Are you interested in pursuing an online Master of Youth, Family, and Community Sciences degree? Visit the program page or online.ncsu.edu/programs for a full list of degree and certificate programs. 
This post was originally published in DELTA News.