After Earning Master's Degree, Online CALS Graduate Plans to Earn Ph.D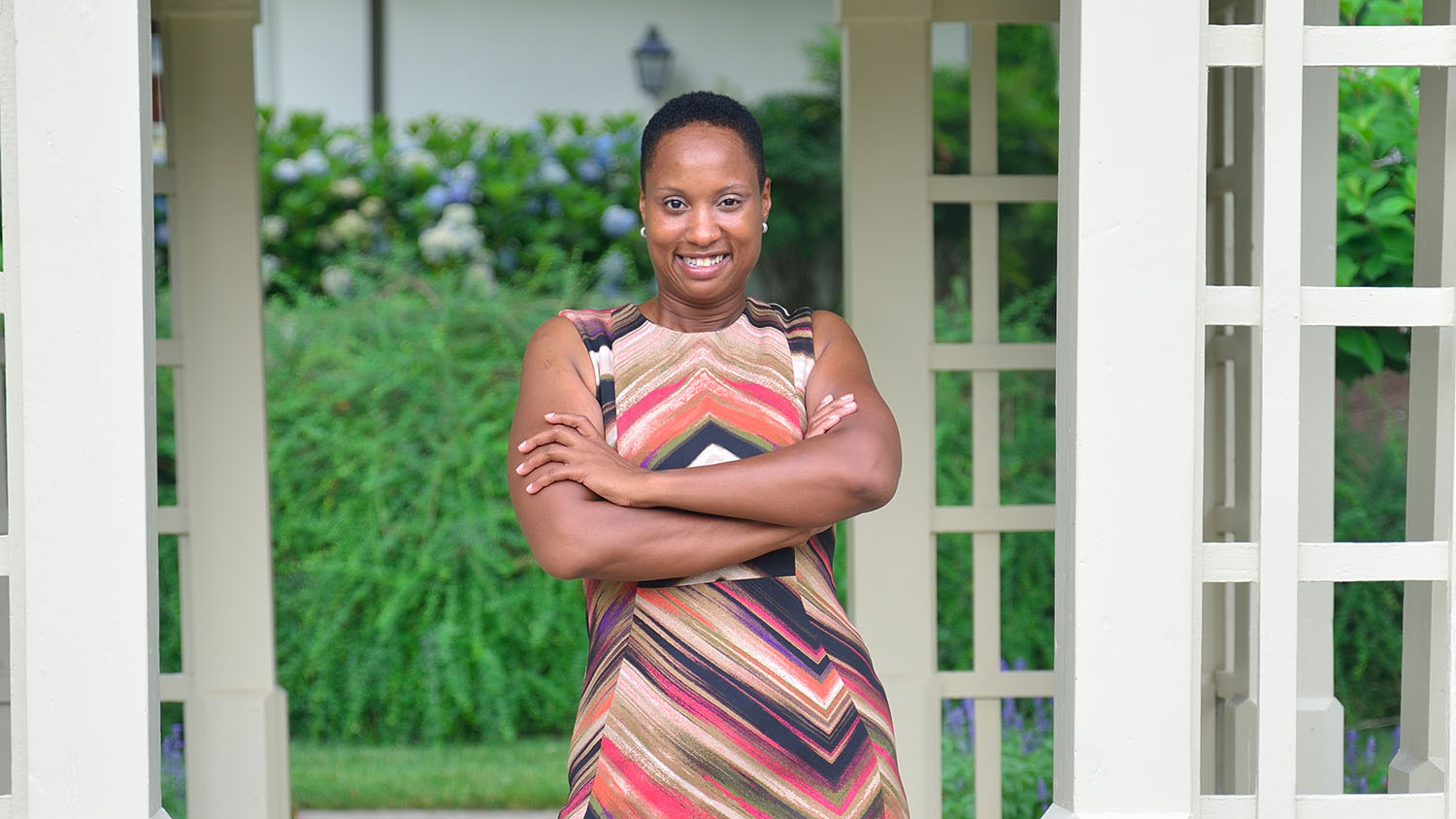 NC State College of Agriculture and Life Sciences (CALS) online and distance education student Natisha Melchor will graduate Saturday, May 12 with a master's degree in hand.
The Brooklyn, New York, native currently lives in Winston-Salem and works as a program associate in the Department of Physical Therapy at Winston-Salem State University.
"I have always been passionate about being a person of service," Melchor said.
Melchor earned a Bachelor of Arts in Race and Ethnicity at Salem College. Her desire to learn more about human development led her to the online Master of Youth, Family, and Community Sciences (YFCS) program at CALS.
"I strongly believe in order to help people, you must first understand who they are and where they come from," Melchor said. "After reading about the YFCS program, I knew this would assist me in reaching my full potential of supporting human development," she added.
While enrolled in the NC State Online and Distance Education program, Melchor worked full time, so keeping a detailed list of school and work tasks helped her to stay organized. Melchor said having amazing, supportive staff and faculty was an added bonus.
"Most people who apply to graduate school are working adults, and enrollment and academic support are major factors in our ability to manage life and school," Melchor said. "Graduate school is a privilege that many do not get to take advantage of because they are working and cannot find the time to commit. The support I have received from NC State as a distance-learning student is amazing."
Melchor said she learned a lot of valuable lessons throughout the program, but the most important lesson may have occurred in her YFCS 545: Family Communication and Coaching course.
"One of the most important things I learned was the importance of compassion for a person's perspective of their situation. I am able to use this skill to help others, as well as self-reflect," Melchor explained.
Melchor praised both CALS and the YFCS program, sharing that both are doing a phenomenal job of educating young adults at the graduate level.
After graduation, Melchor plans to use her knowledge from the YFCS online program in her career and hopes to earn her Ph.D. soon.