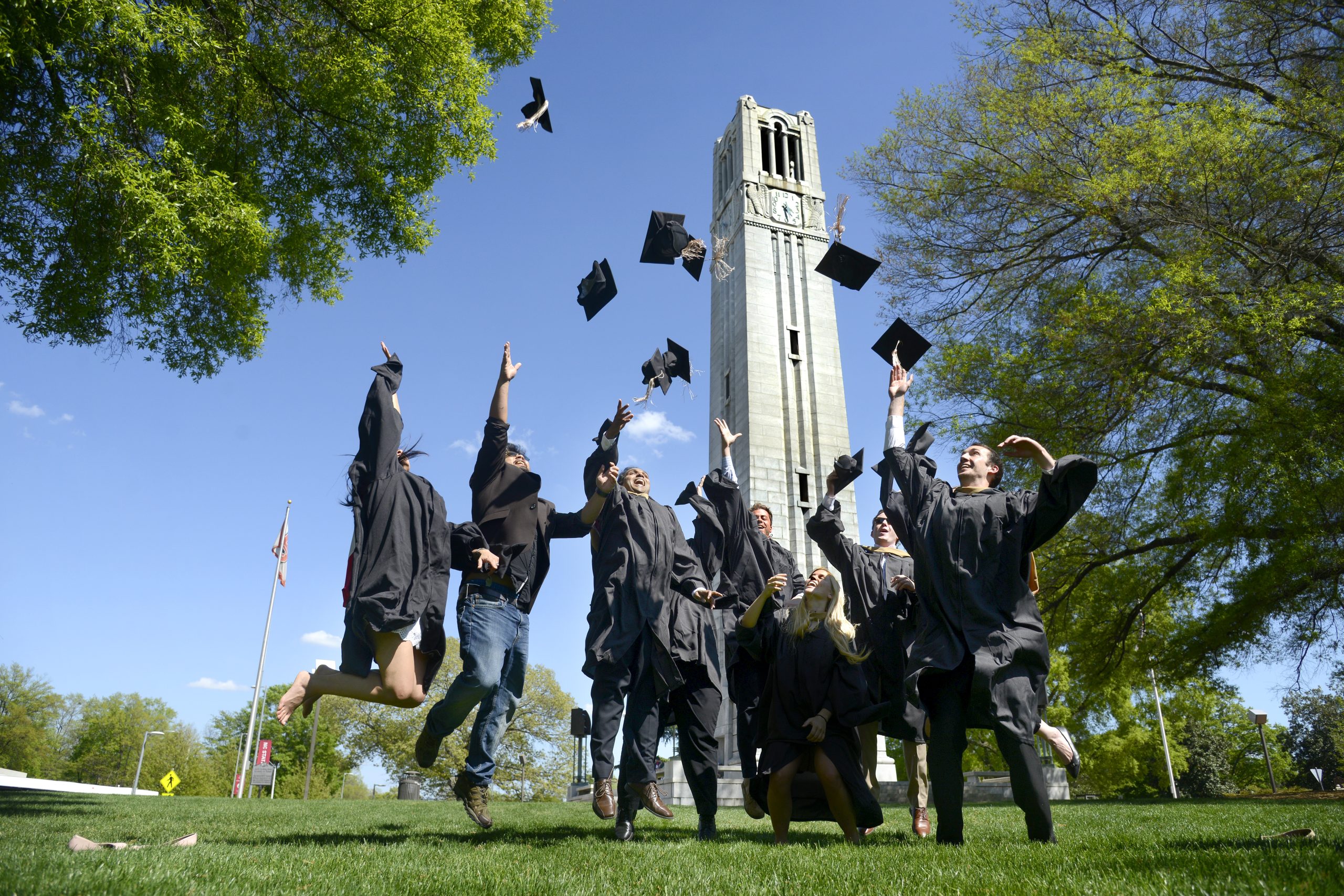 Graduate Students
With more than 34,000 students and nearly 8,000 faculty and staff, NC State University is one of the leading land-grant institutions in the nation.
The Graduate School at NC State oversees the admission process for all graduate programs — online or distance education as well as on-campus programs. All admission decisions include an evaluation of the applicant's potential for graduate work and the ability of a program to accommodate additional students. However, each college and program has its own admission criteria and deadlines.
As part of the graduate admission process, academic departments typically form an admissions committee to review all applications. Recommendations are then forwarded to the Graduate School for final approval and processing. The Graduate School regulations determine the classification of graduate student status granted to each applicant accepted.
The Graduate School uses a common online application for all graduate programs. Please note: each program has different application deadlines. Some programs accept applicants only once a year. International students may have earlier application deadlines for all programs. Once you have submitted your online application, you can return to check your application status.
Graduate Certificate students apply to the Graduate School, just as master's and doctoral students do.
Explore programs to find your program of interest's admission requirements.
Graduate School Priority Application Deadlines
Applications and all supporting documents must be received on or before the priority deadlines or the program deadlines, whichever is earlier. The Graduate School priority deadlines are shown below. Note that applications must be submitted to the Graduate School by midnight Eastern Standard Time on the deadline.
| | Fall | Spring | Summer 1 | Summer 2 |
| --- | --- | --- | --- | --- |
| US Citizens: | Jun 25 | Nov 25 | Mar 25 | May 10 |
| Internationals: | Mar 1 | Jul 15 | Dec 15 | Dec 15 |
Please be aware of specific program deadlines, as many are earlier than the Graduate School priority deadlines. All application fees are totally non-refundable.
Transferring in Graduate Credits?
NC State University policy allows graduate programs to accept a maximum of 12 credit hours into a program. However, some programs do not allow credit transfers from a previous graduate program.
Credits from a course completed at another college or university may be considered for transfer to a master's program provided that:
The course is classified as a graduate course.
It was completed while the student was in a graduate or post-baccalaureate classification.
It was not taken as a part of a previous master's degree program at another institution.
The grade in the course is B or better. Courses with grades of B- or lower will not be allowed to transfer.
The college or university is accredited by one of the six U.S. regional accrediting agencies.